Discover the best ChatGPT

in one place
Explore 500+ ChatGPT and GPT-4 resources to help you master ChatGPT and supercharge your life
Get a Free Copy of Bulletproof Prompts →
Get Bulletproof Prompts
Hello there! I'm Bren Kinfa, maker of this project. I build and share resources to the community.
As a subscribed member of my list, I'll send you a free (downloadable) copy of Bulletproof Prompts, a guide filled with advanced techniques on how to create better prompts. You'll also get notified when I launch the next resource
Explore 500+ ChatGPT Resources
Use our AI presentation tool to create fully-editable slides directly in Google Slides™. Skip the learning curve and automagically create slides in a familiar workflow. Simply type in your topic, and let Instant handle the rest!



Whether you're pitching investors, delivering a speech, or making a sales presentation, Instant AI has you covered. Simply enter your topic, presentation type, and desired slide length and our AI-powered tool will handle the heavy lifting.



Unlike other AI tools that create generic, boring, text-heavy layouts, Instant AI leverages a growing library of 100+ professionally-designed slide templates to automatically create diagrams, flowcharts and infographics that drive home your message.



Getting started is simple and quick:

• Install the app from the Google Workspace™ by clicking the "Install" button.

• Enter your presentation topic, type, and length

• Choose your fonts & colors to match your brand

• Click Generate and Instant AI will write & design your slides!



Don't waste time on tedious slide creation. Try Instant today and create captivating presentations in a matter of minutes!
CareerHub AI - your AI-powered one-stop platform for your career. Driven by the advanced GPT technology, we offer personalized career guidance for every step of your journey. Discover your ideal career path, receive custom-made advice, and estimate your salary potential, all under one AI-powered roof. Ignite your career with CareerHub AI and experience a professional growth like never before!
Inbox Narrator summarizes your Gmail emails using ChatGPT, and delivers them in an impressive human-like voice via Siri or Google Assistant every morning. Transform your inbox into a short morning podcast, while you get ready for your day.
Kloud helps you to interact with ChatGPT and other AI technologies from the palm of your hand, anywhere, anytime.
"Build Your Own ChatBOT

With Your Data, For Blog PostsCustomer ServiceLead GenerationE-commerce

Experience the Benefits of Personalized AI with CustomGPT: Get Unique Insights and Solutions with AI Trained On Your Content"
GPTfy is an AI-powered chatbot platform that leverages multiple AI models, such as natural language processing, machine learning, and deep learning, to create engaging chat experiences that simulate human conversation.



Key features and advantages include:



- Users can engage in conversations with historical figures, such as Albert Einstein or Abraham Lincoln, and learn about their lives and philosophies.

- Users can interact with other AI models that can assist with daily tasks, such as scheduling appointments, setting reminders, or even ordering groceries.

- AI models have been trained on a vast dataset of historical texts, scientific papers, and other relevant materials to ensure accurate and authentic interactions.

- The platform is user-friendly, with an intuitive interface that allows users to navigate easily and seamlessly through different chat experiences.



Use cases for GPTfy involve various chatbot-related activities:

- Engage in conversations with historical figures to learn about their lives and philosophies

- Interact with AI models that can assist with daily tasks, such as scheduling appointments or ordering groceries



With GPTfy, users can experience engaging and authentic chatbot interactions that are informative and entertaining.
AI chatbot for small & medium businesses. Support and convert visitors 24/7 — no coding needed.
Create a ChatGPT-like chatbot with your own content (website, documents, etc.) and add it to your website within minutes. No coding needed. Help your visitors find answers faster.
ResponseBrain transforms customer support e-mails with AI-powered solutions. It generates professional and effective responses, freeing up time and effort. Seamlessly integrating into any e-mail system, it creates a personalized AI assistant trained on your business's information.
Generate funny memes with the help of AI in the form of Chuck Norris jokes. Easily share them on social media like Twitter, Facebook and Reddit to gain followers. Works in seconds. Free tool. New formats cool graphics, animated GIF, video, voice are coming soon!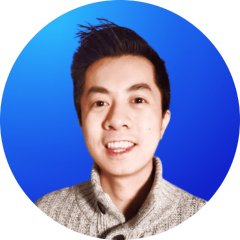 Made by Bren Kinfa 💛
Hey! I'm the maker of this project. Check out more of my work below.
As a subscribed member of my list, I'll send you a free (downloadable) copy of Bulletproof Prompts, a guide filled with advanced techniques on how to create better prompts. You'll also get notified when I launch the next resource