Discover the best ChatGPT

in one place
Explore 500+ ChatGPT and GPT-4 resources to help you master ChatGPT and supercharge your life
Get a Free Copy of Bulletproof Prompts →
Get Bulletproof Prompts
Hello there! I'm Bren Kinfa, maker of this project. I build and share resources to the community.
As a subscribed member of my list, I'll send you a free (downloadable) copy of Bulletproof Prompts, a guide filled with advanced techniques on how to create better prompts. You'll also get notified when I launch the next resource
Explore 500+ ChatGPT Resources
Seek Solutions, Not Apps Rather than wait for someone to build an App, agents can build you custom versions of services tailored to your needs. Software developer agents can build entire apps, frontends, backends, marketplaces, cryptocurrencies, games, and even chatGPT-powered products. No more comparing all the available options which don't have the features you need, just to settle on the best current option. Not another auto GPT clone We've been working on agents for over a year, and we were the first startup to get approved to sell GPT-3 for automations in summer 2021. We don't believe we were the first either, and Adept.ai likely started around the same time we did, but we've been working on the hard road blocks for over a year. So our agents solve unique problems you can't find elsewhere, and we present it in unique project management interface as the ideal way to manage functional agents in parallel to accomplish real work like your own AI team. Project Management interface Our unique agents project management interface enables managing agents like a team. You can edit tasks, re-order priority, and give agents additional context in real time as they execute in parallel. The system emails you updates and results. Build your own custom AI teams using entirely simple language and your own deep industry insight. Community Since we designed Project Atlas to grant users full access to all building blocks, our "plugins" are discovered in simple language rather than in python coding. Join our mostly non-technical community building and discovering agents together in simple phrases. Our users distill deep industry insight into custom agents you can't find elsewhere. Wait list Since agents can quickly spin up 10+ tabs, and our openAI rate limit is 3500 requests/minute, we can only allow access to 500 users to access Agents until we get approved for higher rate limits. After we hit the 500 limit, users will have to register to a waitlist until we get approval for a higher rate limit or build alternative solutions. The first 500 subscribers to join starting today get instant access.
Itemery is a comprehensive office asset management AI-based solution for small and medium businesses. It enables efficient tracking, management, and optimization of office assets, enhancing operational efficiency and cost-effectiveness. The Itemery AI neural network is trained with the help of an app and a switched on camera to recognize items and determine their name, size, and color and based on this data Itemery adds a new item to your database. In practice, this approach simplifies the inventory process and reduces inventory time by 40%. With Itemery, SMBs can streamline asset tracking, ensuring accurate information on asset location, ownership, and maintenance. The user-friendly system offers an intuitive interface and allows easy import of asset data from spreadsheets.
GPT based customer support platform for startups and entrepreneurs that simplifies your customer interactions. Save time and resources while providing exceptional customer service that sets you apart from the competition
Chat Thing is the easiest way to create custom ChatGPT bots using your data. You can connect Notion, websites, files, youtube and more. You can then chat to your bots in loads of places. Web embed, Slack, Discord, WhatsApp, Telegram etc.



Bots can be created for all sorts of use cases such as customer support, author writing buddies, company HR manuals and more!
A fancy ChatGPT alternative that gives instant responses, supports URL, generate images, transcribe audio/video, upload pdf/docsx. Powered by OpenAI latest models
Summarize Slack with powerful, privacy-first AI. Understand what's happening across long threads and busy channels in seconds. Create AI-Digests of your favorite channels, share with your team and protect focus time.
Say goodbye to WebMD and say hello to HeyDoc, your personal medical assistant. Text HeyDoc, get informed, and take action in less than 5 minutes. For free.



Ask HeyDoc about that embrassing problem you can't talk to a person about, or that small concern in the back of your mind that you don't have time to schedule an appointment for. Taking care of a loved one? HeyDoc is here to help you care for them, too.



Ask HeyDoc, get answers. Built for everyone, everywhere.
What do you do when you hear/read/watch about something new? Especially something that is rumoured to help you get rich overnight?



Well, Most of us take out our mobile phones for a quick internet search if it sounds worth our time. You may have heard of how crypto can help people get rich or heard success stories, got excited, and looked it up. The results would have been pages and pages of domain experts, analysts, crypto gurus, and journalists talking about how the world is changing, but you don't really find exact answers to your questions. You also stumble upon misinformation and rumours which confuse you further before you decide it is not worth your time.



Well! Not anymore. SatoshiGPT is here to help.



The last few years have seen an increased interest in the cryptoverse, and the Internet is currently overloaded with information. Beginners, or those with a passing interest, often find cryptocurrencies, blockchains, NFTs, and other tokens confusing. There's a lot of information available, often conflicting and not beginner-friendly. We identified this problem, and had to come up with a solution.



Introducing Satoshi GPT, an innovative AI-driven solution to answer all your crypto queries. You can now ask the platform for all your crypto-related information to get reliable information and make your journey of stepping into the cryptoverse easier. The first step is always the hardest, but now with our platform, you will not need to work too hard to find answers to your questions.



You can ask questions and follow them up with more questions. No Complaints. For example, we asked Satoshi to explain Cryptocurrency to a 5-year-old, and it did not disappoint. Try it now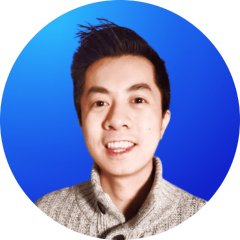 Made by Bren Kinfa 💛
Hey! I'm the maker of this project. Check out more of my work below.
As a subscribed member of my list, I'll send you a free (downloadable) copy of Bulletproof Prompts, a guide filled with advanced techniques on how to create better prompts. You'll also get notified when I launch the next resource